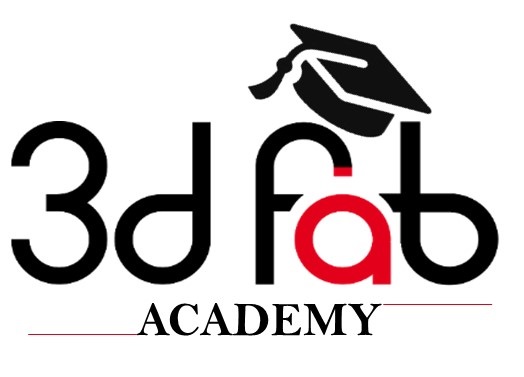 SAVE THE DATE
11th – 15th of April 2022



Description
The 3d.FAB Academy is a project initiated by the innovative 3d.FAB technological platform in 2020 to promote access to training in the field of additive manufacturing used in many market sectors such as health, transport, building or luxury.
The 3d.FAB Academy is intended for professionals in the private or public sector, regardless of their area of ​​competence, who wish to acquire or enrich their knowledge and know-how on advanced technologies in 3D printing or bio-printing.
This project takes place across 1 full week and is structured around 3 themes: Bio-Printing, Fused Deposition Modeling (FDM) and Liquid Deposition Modeling (LDM) techniques. Each topic corresponds to a full-fledged training organized in theoretical courses and practical work on the latest generation equipments.
The objectives are: to understand and learn different 3D Printing technologies, master different softwares, recognize (bio) material issues and to develop expertise and reflection on the potential applications of 3D printing.
---
Programs
Registration
https://docs.google.com/forms/d/e/1FAIpQLSdDviBLXS1bWFOiKVUzL9avSD7rVv_PVOrN2evyTpDdYcv9QA/viewform?usp=pp_url