Dr Christophe Marquette, scientific coordinator of the platform – Full CV details Here.
Christophe Marquette received the Doctorat in Biochemistry (1999) from the Université Claude Bernard, Lyon 1 (UCBL). He is presently Research Director at the CNRS (Centre National de la Recherche Scientifique) and Assistant Director of the UMR5246. Since 1998, author or co-author of more than 150 articles, 15 book chapters and 15 international patents.
Pr Jérôme Chevalier in charge of ceramic printing.
Pr. Jérôme chevalier works at both the I2B and the CERA groups of the MATEIS laboratory. He is the head of the MATEIS laboratory and a member of the prestigious "Institut Universitaire de France" (IUF). The research activities of Pr. Chevalier are shared between fabrication and testing of modern ceramics useful for biomedical application. His worldwide reknown for experience zirconia-based ceramics and composites. Current responsabilities: Member of the CNU section 28, Member of the administration council of the french society of metals and materials (SF2M) and head of the biomaterials section, Member of the council of the competitiveness pole Viaméca, editor of the  European Ceramic Society journal, member of the JECS Trust council, coordinator of the FP7 LONGLIFE european project, WP leader european project FP7 Biobone, member of the management commottee and WG leader of the COST NEWGEN euorpean project.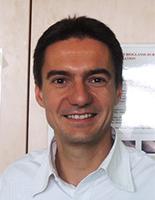 Pr Stéphane Parola in charge of 2 photons photopolymerization
Professor Stephane Parola received a PhD European Label from University Of Nice Sophia Antipolis (France) in 1996 and Chalmers University of Technology (Sweden) where he spent 3 years. He is Professor at the University of Lyon and currently animates the « Functional Materials and Photonics » group at the Chemistry Laboratory of the Ecole Normale Supérieure de Lyon. He is recognized for achievements in the field of nanotechnologies, ceramics and hybrid materials mostly for optical applications, but also for medical imaging and theranostic, energy or environment. Since 1997 he has been author of more than 90 articles and 13 patents with several licensed technologies. He has been involved as PI and coordinator in several regional (Region Rhône-alpes), national (ANR, French ministry, CNRS, FUI), international (EU FP7, H2020, Swedish Defense Research Agency, Air Force Research Laboratory…) and industrial research projects in the fields of molecular engineering and material science.
Dr Edwin-Joffrey COURTIAL in charge of materials development of the platform.
Edwin-Joffrey COURTIAL is a researcher specialized in materials science and rheological behaviors. He obtained his PhD (2015) in Materials at IMP (Ingénierie des Matériaux Polymères) lab, Université Claude Bernard Lyon 1. These main activities are focus on correlation beetween (bio)materials formulations and rheological behaviors to define 3D (bio)printable conditions.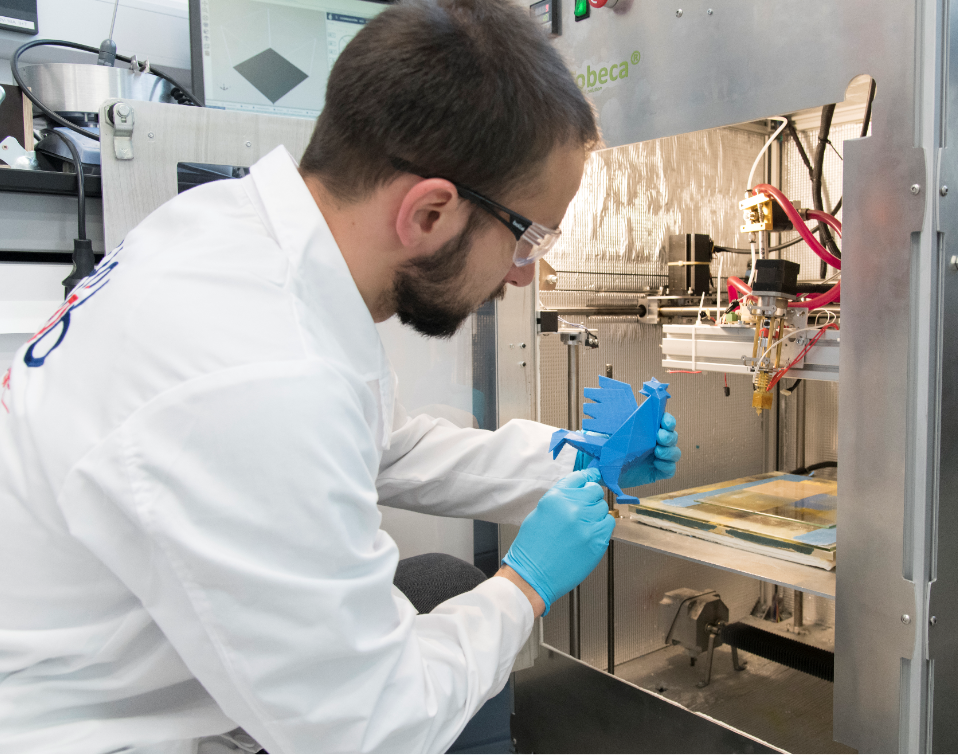 Dr Emma Petiot in charge of bioreactor development
Emma Petiot is a permanent researcher (CNRS) specialized in bioprocess and bioprinting. She obtained her PhD in 2009 at the Institut National Polytechnique de Lorraine in Nancy. these main activities are focus on the Development of bioreactor and in-line tools applied to bioprinted tissues.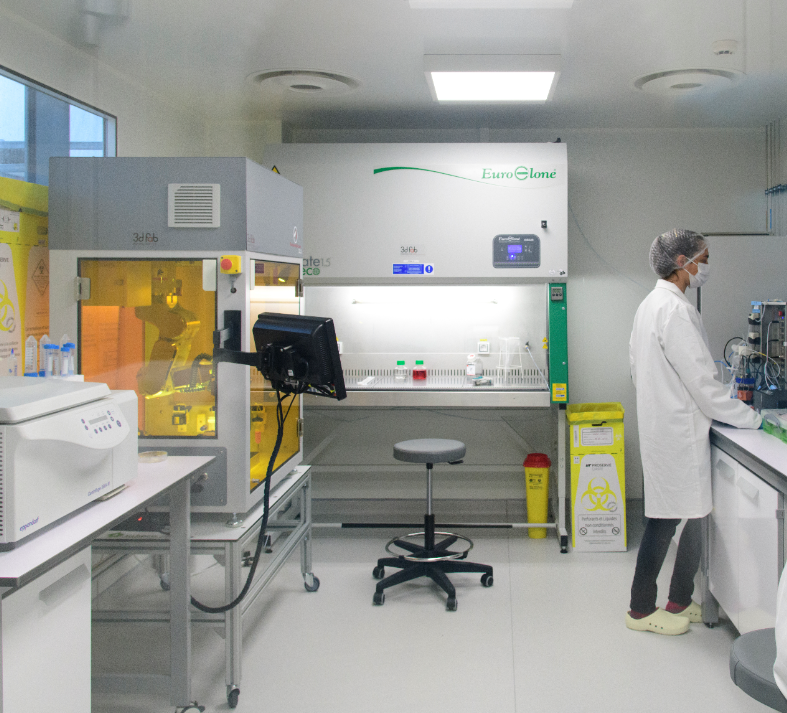 Dr Célia Halimi in charge of medical devices strategy.
Célia Halimi obtained her PhD in 2016 at Claude BERNARD Lyon 1 University. She'is the Quality Assurance and regulatory affairs manager. She is responsible for development, application and maintenance of the organization's Quality Management System following NF EN ISO 13485 standard. She's also in charge of project related to medical devices.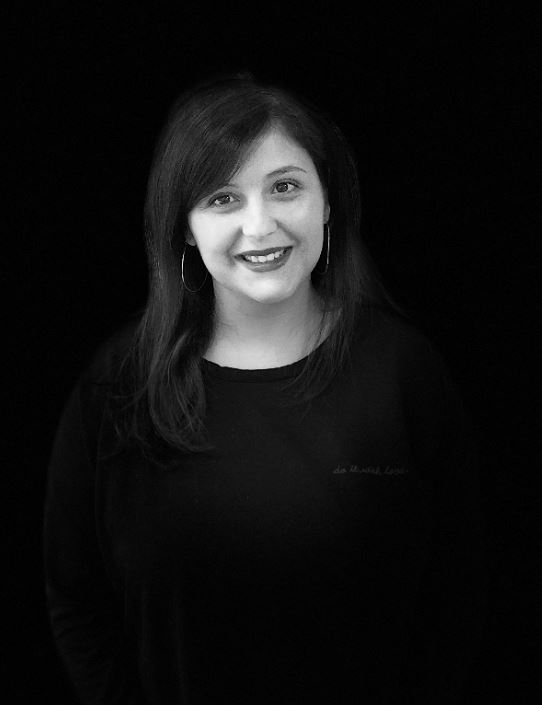 Céline Thomann
Céline Thomann is the cell culture manager. She has 10 years of experience in cell culture. Its main activities are experiments linked to the development project involving cell culture, manage cell banks from human tissue and ensure the necessary quality controls.